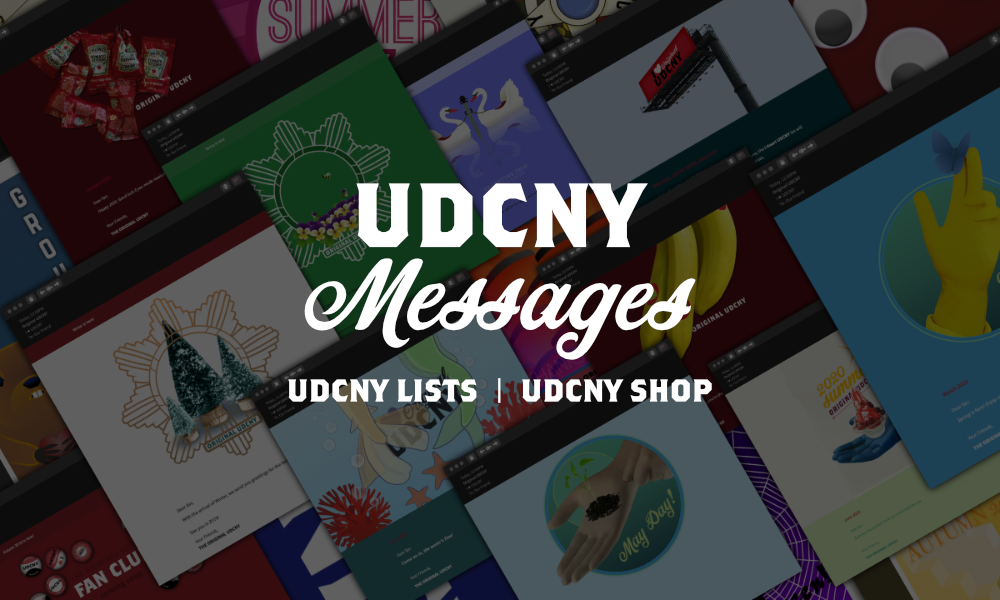 I Heart UDCNY receives a special monthly message, while UDCNY Classic Quarterly receives 4 messages a year.
See samples of past messages here.
You may also sign up to receive updates from UDCNY Shop.
UDCNY uses Mailchimp to administer and send our email campaigns. The data you submit
will only be used to send you UDCNY Messages. Each email footer has links to change your
preferences or unsubscribe.